China Top10 Cross Roller Bearing Supplier Direct Factory Price
China Top10 Cross Roller Bearing Supplier Direct Factory Price
Rotation accuracy
There are spacer relainer among the rllrs arranged vertically in the bearing, which can prevent the roller inclination and the friction among the rollers, and reduce the ,friction torque; in addition, compared to the prev iously used steel cage, the rller contact or locking phenomenon at one side can be avoided; furthermore, because its inner (or outer) ring is a two-divided structure, and the bearing clearance can be adjusted, the high accuracy rotation movement can be achieved, even if the preload is applied.
Use features
After the rollers and spacer retainer are intalled, the two-divided inner (or outer) ring is secured together with the cross roller shaft ring, to prevent separation from each other, so its mounting is easy. The use of the spacer retainer can avoid the friction among the rllers and prevent the rller inclination, so as to obtain a stable rotation torque.
Since the rllers are staggered, only a erossed roller bearing assembly can carry loads in all directions, its rigidity can be increased by 3 ~ 4 times compared with conventional type.
China Top10 Cross Roller Bearing Supplier Direct Factory Price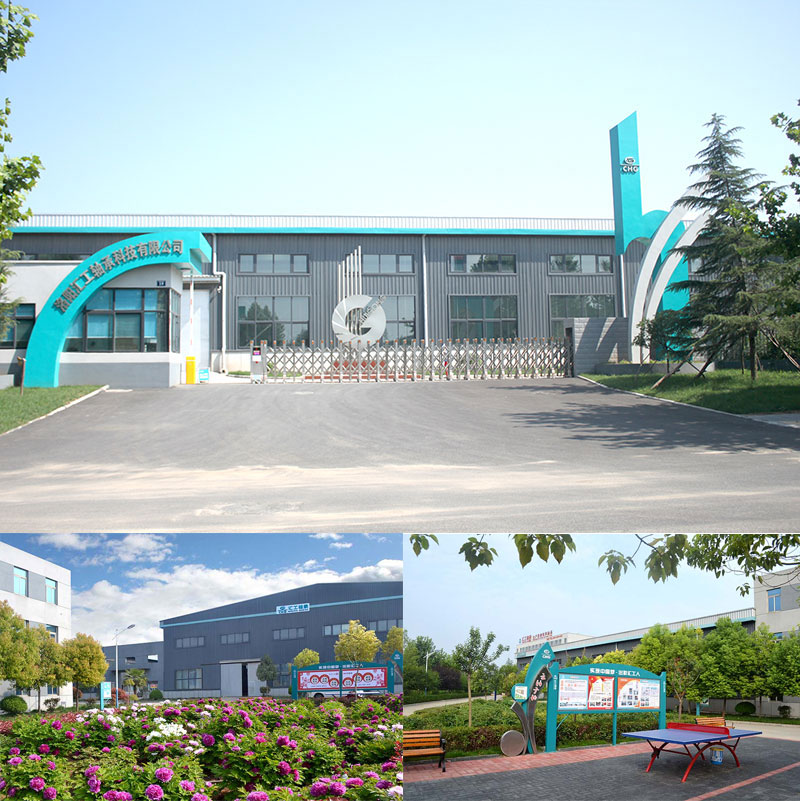 1. Products Information
Specifically, the cross roller bearing has the following advantages:
1. Extremely high rotation accuracy: the bearing clearance can be adjusted, which can be added to the preload, which can achieve extremely high rotational accuracy.
2, withstand a large axial and radial load: due to the roller in the V-raceway surface of 90 °, hold by spacer or cage perpendicular to each other, which allows a single bearing to withstand a larger path. Loads in all directions such as load, axial load and turning moments.
3, significantly save installation space: Inside the cross roller bearing, the outer ring size is miniaturized, especially the ultra-thin structure is a small cross-sectional size close to the limit, but still has high rigidity and high precision.
4, reduce the length and processing cost of the shaft, the thermal expansion results in a change in geometric dimensions
5, use nylon isolation blocks make low rotation inertia, low start torque, easy to control angularity
6, optimize the preload, the stiffness, roller guidance, high operating accuracy
7. Materials can be used for tandem steel such as carburization steel to make it excellent in anti-striking force and surface anti-wear capacity
8, customizable design structure, size, installation type, surface treatment, etc., convenient for customer optimization structures independently design.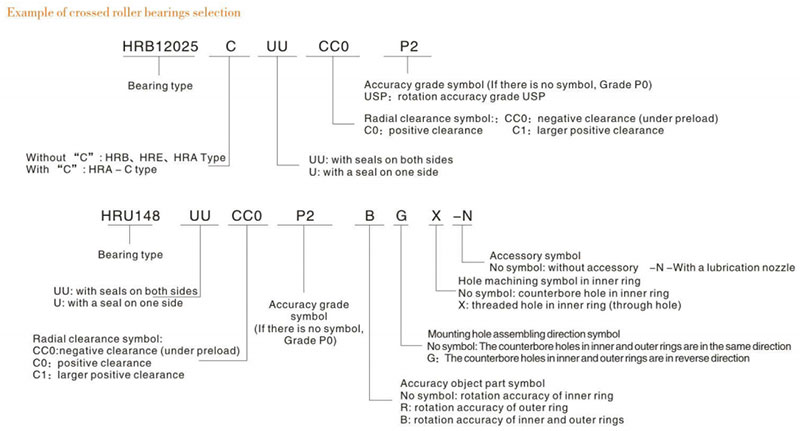 2. Packaging
Packing for thin section bearing:
Vacuum packed with one bearing ----
Then packed into our Special customized paper box---
And then packed into the export wooden case. To protect the bearings from dust and rusty in transportation.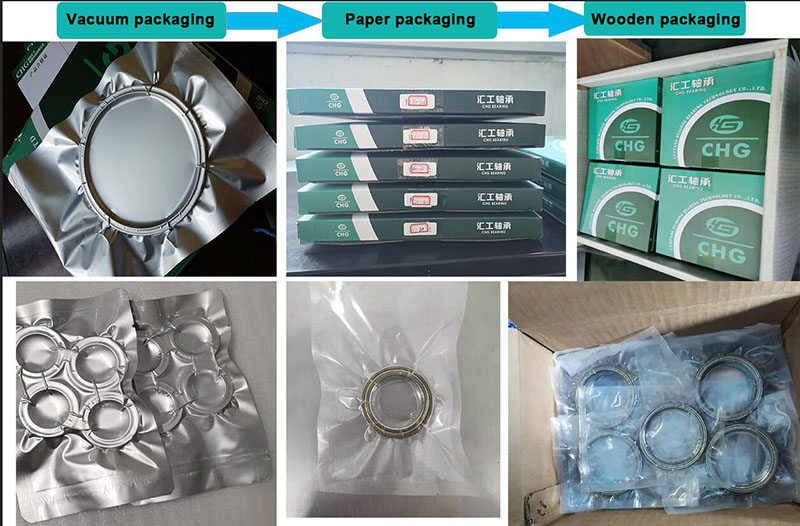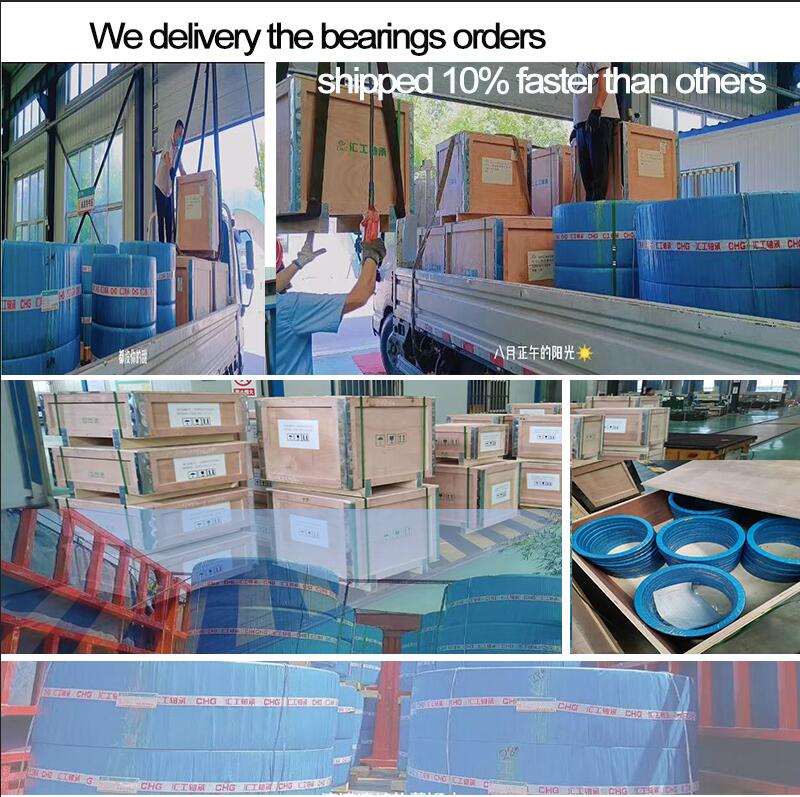 3. Factory Information

Established in 1998, Luoyang Huigong Bearing Technology Co., Ltd.(CHG) is a High and New Technology Enterprise that integrates Design, R&D, Manufacturing and Sales for Thin Section Bearings, Rolling Mill Bearings, Crossed Roller Bearings and large& high precision rollers.
Located in the Luolong Science and Technology Park-Industrial Zone of Luoyang City, our company covers an area of 39,330 square meters with a construction area of 33,696.92 square meters. The registered capital is 41 million RMB, and the annual revenue can reach up to 100 million RMB.
Since our company was founded, our products have been applied to industrial robots, aerospace, military, medical, precision machinery, wind power and other fields domestically and internationally.
With years of baptism, CHG staff adheres to the business philosophy "Provide customers with the best bearing solutions". Regarding professionalism, focus, innovation and hard work as the core values, we will strive to build CHG into a well-known brand in the bearing industry!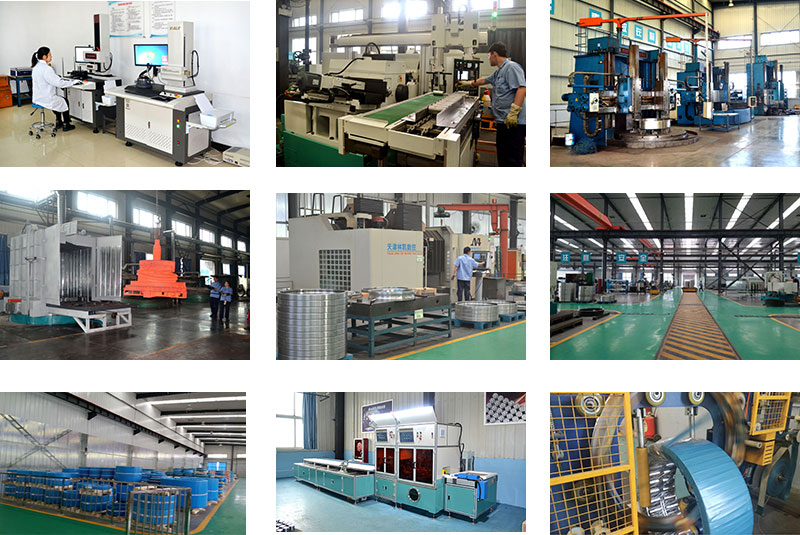 4. Application
Accuracy rotary indexing tables of machine Large radio and optical telescopes
Central shaft Accuracy rotary tables
Vertical and horizontal boring machines Rotary cameras
Rotating bogies Medical devices
Vertical grinding machines Steering pivots and continuous casting
Welding brackets Machines
Rotary surface grinders Measuring instruments
Mooring buoys of large tanker Highly restricted pivots
Large hobbing machines IC manufacturing apparatus
Slewing assembly angle tools Microscope benches
Gun and radar turrelts Industrial robots