High Load Capacity And High Rigidity Crossed Roller Bearings
High Load Capacity And High Rigidity Crossed Roller Bearings
CHG

LuoYang, China

5-7days

800pcs/month
CRB Series Crossed roller bearing mainly have 3 types:
1. High Rigidity Type Crossed Roller Bearing CRBH: Both inner and outer ring have sold one-plece construction. High rigldity and high accuracy together with smooth rotation is provided by separator.
2. Standard Crossed Roller Bearing CRBC: With cage and full complement, open type and sealed type are available. Wide size variations from 30mm to 800mm shaft diameter are available.
3. Slim Type Crossed Roller Bearing CRBS : Very slim bearing having an extremely thin inner and outer rings.
High Load Capacity And High Rigidity Crossed Roller Bearings
CHG's main products include precision crossed cylindrical roller bearings, precision crossed tapered roller bearings, crossed roller bearings for robots, crossed roller bearings for harmonic reducers, and thin-walled ball bearings with constant cross-section, etc. The bearing accuracy can reach P4 and P2 levels; It has the characteristics of high precision, convenient use and maintenance, low cost, short delivery period, and high cost performance. It is widely used in electronics, medical treatment, energy, machine tool equipment, test equipment, robots and industrial automation equipment.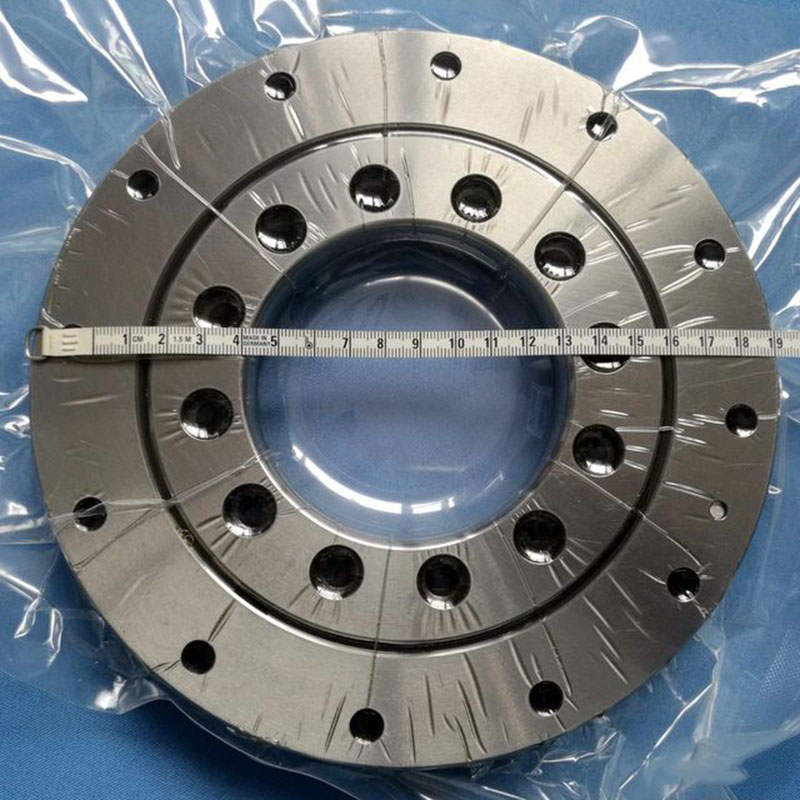 Technical Specification:
Bearing number

Main dimensions(mm)

Mounting dimensions (mm)

HCRBC

HCRB

Weight

With cage

Full Complement

inner ring

outer diameter D

width

Chamferr (min)

da

Da

Basic dynamic load rating C (KN)

Basic static load rating Co (KN)

Basic dynamic load rating C (KN)

Basic static load rating Co (KN)

(Kg)

d

B

HCRBC 3010

HCRB 3010

30

55

10

0.3

34

44

3.83

4.13

5.29

6.35

0.1

HCRBC 4010

HCRB 4010

40

65

10

0.3

44

54

4.28

5.14

5.98

8.04

0.15

HCRBC 5013

HCRB 5013

50

80

13

0.6

55

71

10.7

12.6

14.2

18.4

0.29

HCRBC 6013

HCRB 6013

60

90

13

0.6

64

81

11.6

14.6

15.4

21.5

0.33

HCRBC 7013

HCRB 7013

70

100

13

0.6

75

91

12.3

16.7

17

25.5

0.38