SlimThin Section Angular Contact Bearing Type A
SlimThin Section Angular Contact Bearing Type A
CHG

LuoYang, China

5-7days

800pcs/month
Thin Section Angular Contact Ball Bearings
Bore diameter ranges from 1 inch to 40 inch
Cross section ranges from 0.1875 × 0.1875 inch to 1.000 × 1.000 inch.
SlimThin Section Angular Contact Bearing Type A
Type A—angular contact Series: HKAA,HKA, HKB, HKC, HKD, HKF, HKG
Inner Diameter: 1.000inch (25.4mm)-20inch(508mm)
Outer Diameter: 1.375inch(34.925mm)- 22inch(558.8mm)
Load:Can withstand radial load and unidirectional thrust load; usually with the same structure of the bearing with the user after the purchase, should be adjusted at the time of installation, so that the operating clearance or preload to achieve the desired range. If the user makes a request. CHG can also be supplied in groups.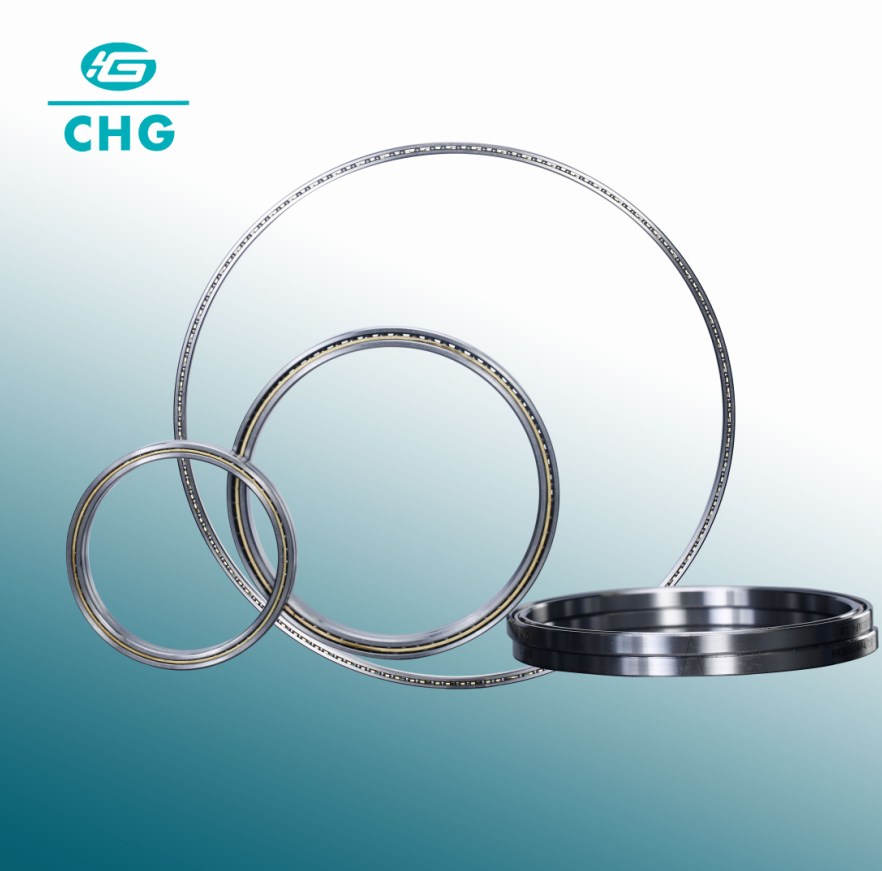 The Package of Thin Section Bearings

Vacuum-packed with one bearing ----

Then packed into our Special customized paper box---

Then packed into the export wooden case, To protect the bearings from dust and rusty in transportation.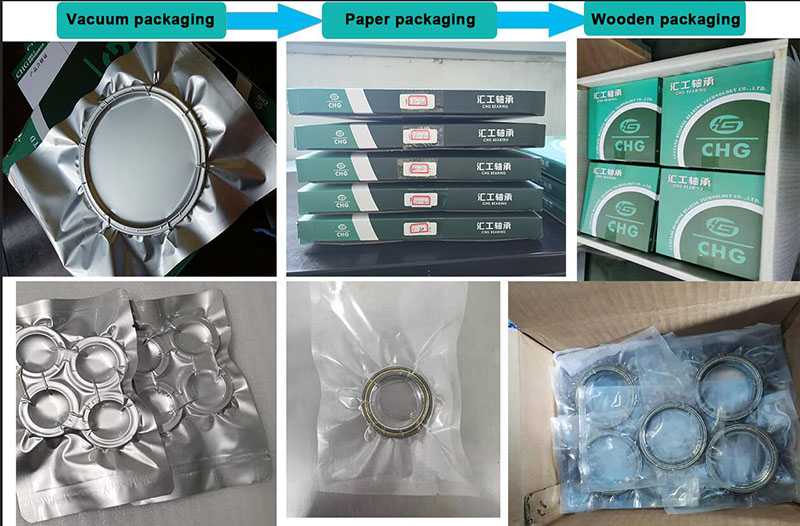 Our Service and bearings products advantages
1. A comprehensive online sales service platform, which is convenient for you to contact us anytime, anywhere.
2. Efficient and efficient delivery method, fast and convenient business process.
3. Rush to the customer site as soon as possible, and make a preliminary response within 1h for the feedback on the customer site's problems, and the major problems arrive at the site within 24h.
4. Provide customers with professional guidance on bearing installation and maintenance.
5. Provide customers with professional bearing knowledge training and reliability consulting services.
6. Provide customers with bearing maintenance solutions.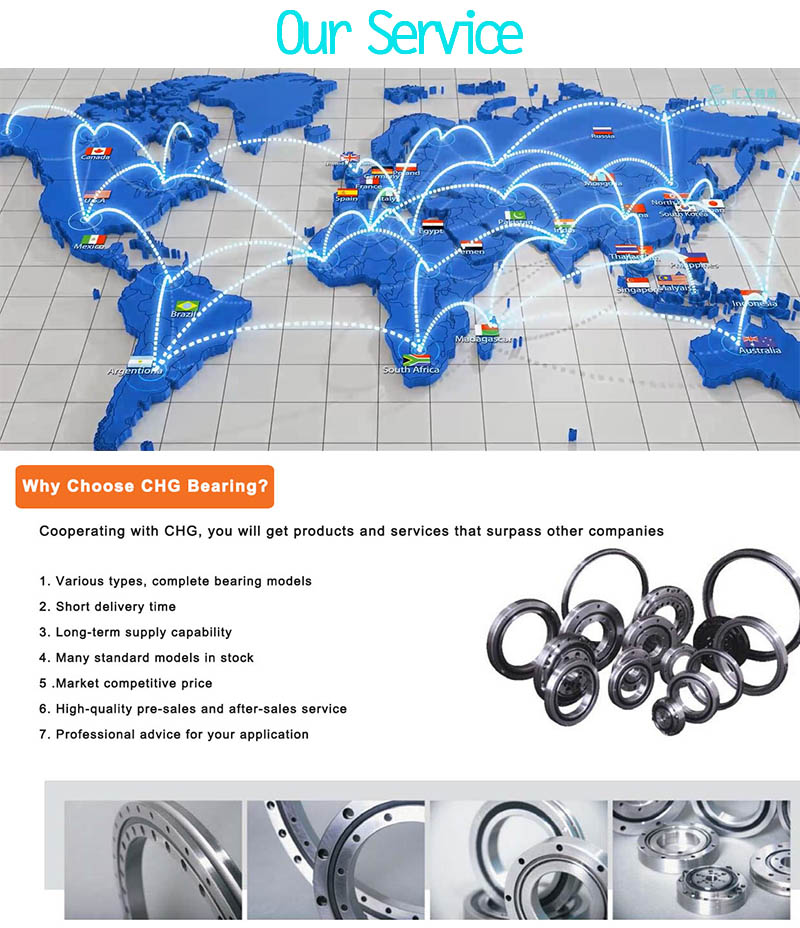 We are a professional bearings manufacturer established in 1998.
...more