Stainless Steel Four Point Contact Thin Section Ball Bearings Type X
Stainless Steel Four Point Contact Thin Section Ball Bearings Type X
CHG products include 7 opened series and 5 sealed series of thin-section bearings with the inner diameter range from 1.000" to 40.000" and the sectional dimension range from 0.1875" x 0.1875" to 1.000" x 1.000" and 3 main types (A, C, X) of opened bearings and sealed bearings.
We can provide the products with different internal clearances, contact angles, lubrication methods, cage structures and other properties to meet the needs of most customers. Where the corrosion resistance is required, the bearings produced with the stainless steel 9Cr18 should be preferred, with a convenient quick delivery.
Stainless Steel Four Point Contact Thin Section Ball Bearings Type X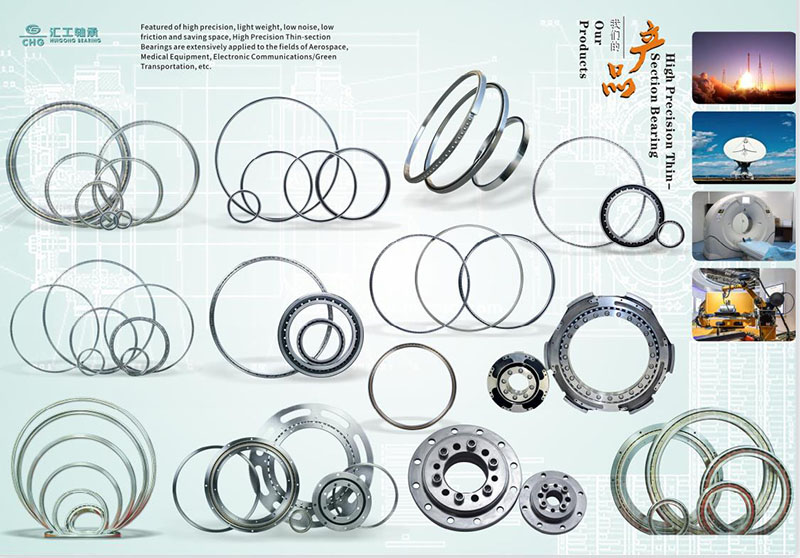 CHG offers a variety of radial, angular or four-point contact angle thin section bearing solutions that address multiple types of loads and your specific performance requirements. Safety, reliability, minimized noise levels, and keep your applications running well for a long time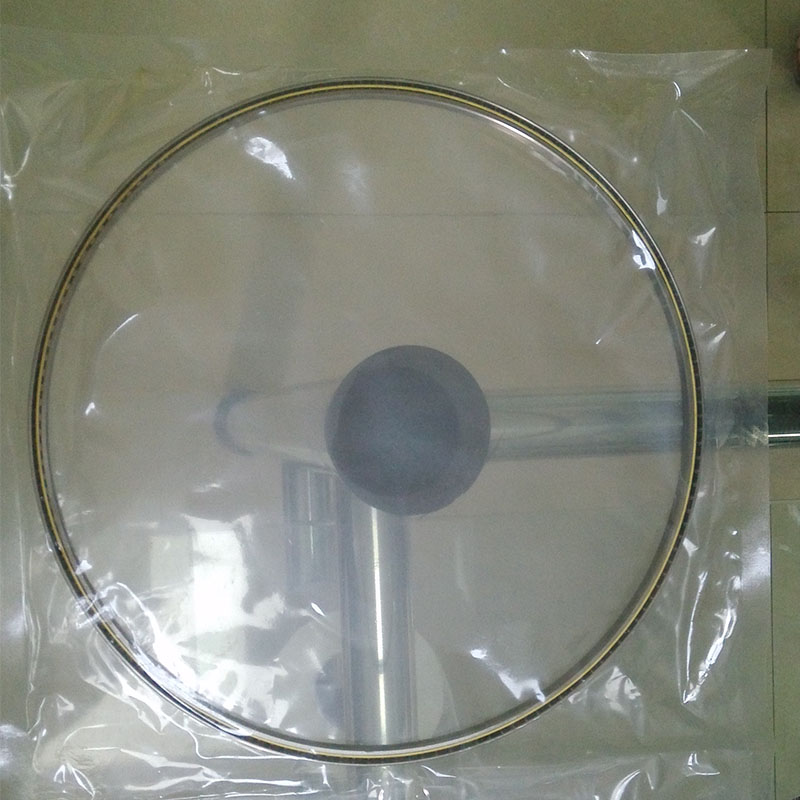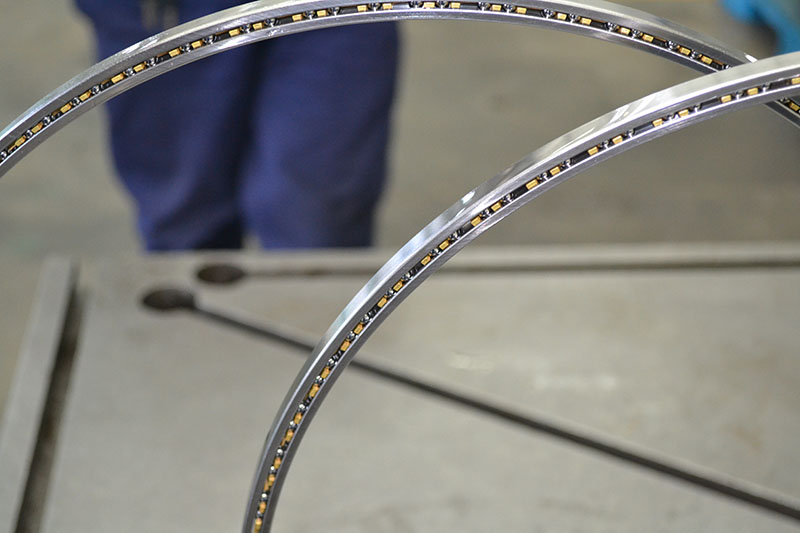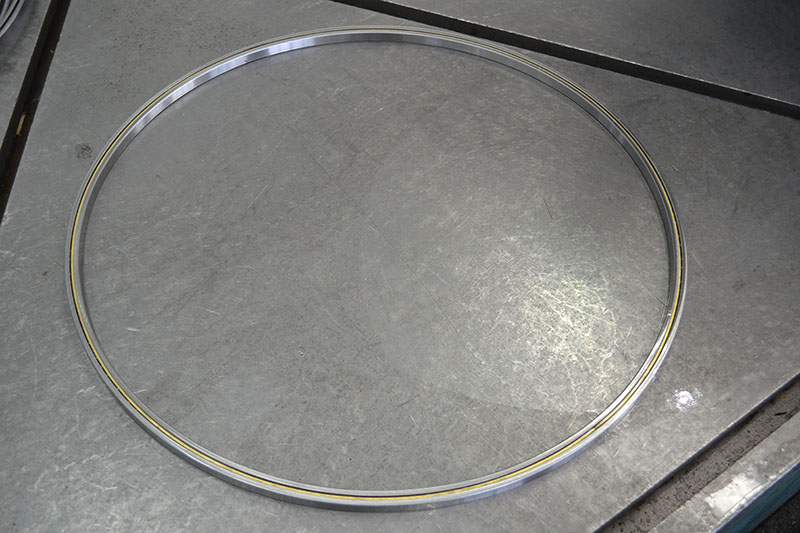 Whether you need high-performance components or streamlined, cost-effective options, thin section bearings are a must for the smooth and reliable performance of the robot.
CHG produce precision bearings with low friction,low torque, reliable performance, Our aerospace bearings withstand the speed, temperature, and load specifications of the aerospace and defense markets by providing high stiffness and low torque while still maintaining weight and size restrictions.
Company Introduction
Luoyang Huigong Bearing Technology Co., Ltd., established in 1998, is a high-tech enterprise specializing in the design, R&D, manufacturing and sales of uniform cross-section thin-wall bearings, rolling mill bearings, crossed roller bearings and large high-end rollers. The company is located in Luolong Science and Technology Industrial Park, Luoyang City, covering an area of 39,330 square meters, with a registered capital of 41 million yuan and annual sales revenue of more than 100 million yuan.
Since the establishment of the company, products have been widely used in industrial robots, aerospace, military, medical, precision machinery, wind power and other fields, and are exported overseas. After years of trials and hardships, Hui Workers insists on adhering to the corporate mission of "providing customers with the best bearing solutions", with the core values of professionalism, focus, innovation and hard work, and strives to build CHG into a well-known brand in the bearing industry!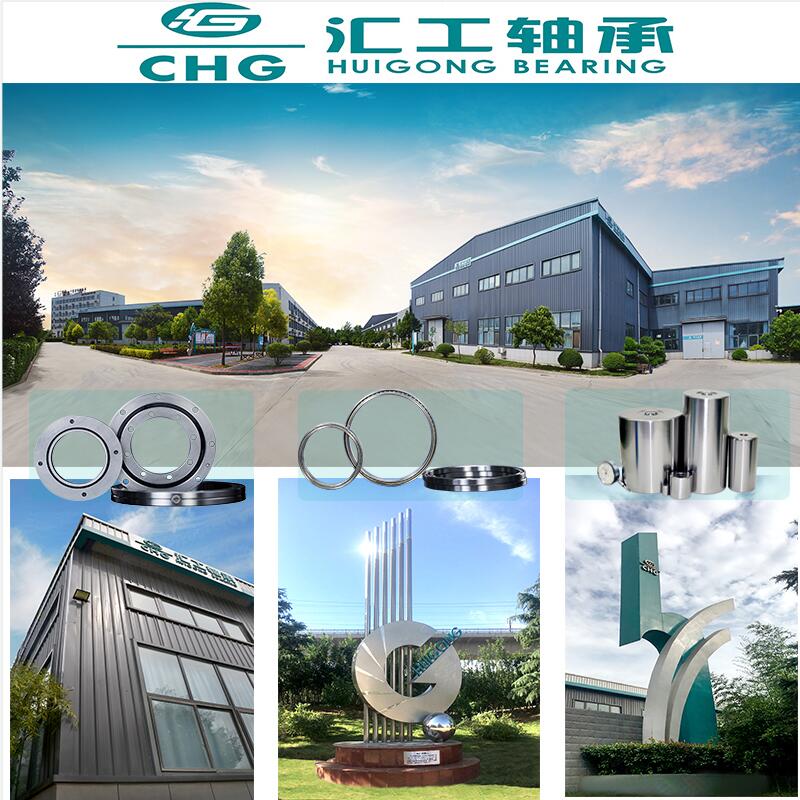 Our Service and bearings products advantages
CHG wins great reputation and has been recognized as an advanced bearing manufacturer due to high quality products and excellent service. In addition to civil market, our customers are widely distributed in the world, such as United States, Germany, Spain, Austria, Dutch, Japan, India, and so on.
1. A comprehensive online sales service platform, which is convenient for you to contact us anytime, anywhere.
2. Efficient and efficient delivery method, fast and convenient business process.
3. Rush to the customer site as soon as possible, and make a preliminary response within 1h for the feedback on the customer site's problems, and the major problems arrive at the site within 24h.
4. Provide customers with professional guidance on bearing installation and maintenance.
5. Provide customers with professional bearing knowledge training and reliability consulting services.
6. Provide customers with bearing maintenance solutions.
We are a professional bearings manufacturer established in 1998.
...more